Dordogne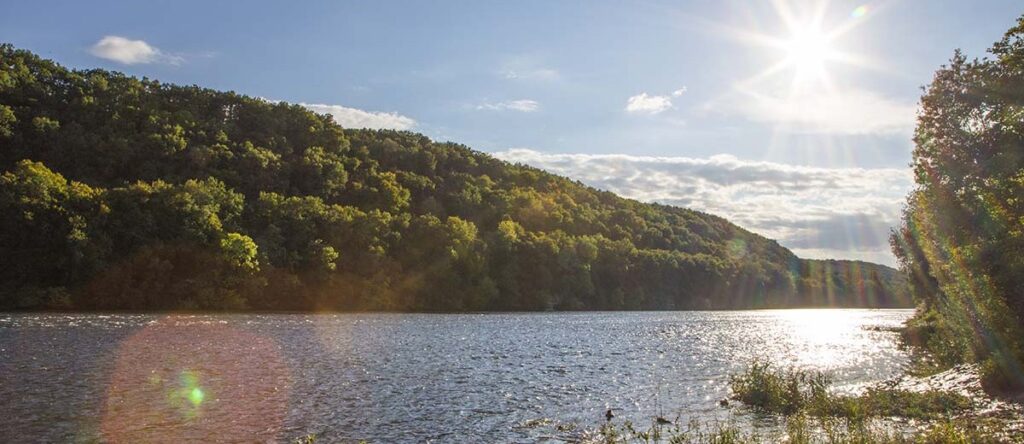 This region of France has always been a firm favourite with our customers, and it's easy to see why. Chateau-studded hills, picturesque fortified towns, quality wine-growing regions, and lush forested interiors make it a real beauty. Foodies will appreciate the fresh, local produce and history buffs will enjoy soaking up tales of the regions past.
Why Visit?
For harried city dwellers, Dordogne's bucolic natural beauty is nothing short of nirvana. A sunny, serene and welcomingly lazy corner of the country dotted with chateaux and picturesque bastides, entering the Dordogne is like yielding to a pleasant, meandering daydream. Nothing of note may be happening, but you don't want it to end… and there lies its appeal. Enriching the Dordogne experience are the drool-worthy dinners, where duck, black truffles and goat's cheese take pride of place on the table alongside excellent local wines.

The Typical Sights
Lascaux IV – Examine replicas of the famous Paleolithic paintings.
Chateau de Hautefort – Wander the grounds of this elegant fortified château.
Dordogne River – Hike on the banks, kayak or drive along this tranquil waterway.
Gardens of Marqueyssac – Play hide and seek in the maze of impeccably sculpted hedges.
Saint Front Cathedral – Admire this multi-domed Byzantine church, the largest building of its kind in Aquitaine.
La Roque-Gagnac – Visit this stunning village, ranked among the 'most beautiful villages in France'.
Grotte de Rouffignac – View prehistoric graffiti at this colossal tri-level cavern.
When to Visit?
The Dordogne can be visited year-round. The majority of holidaymakers come in July and August for obvious reasons. This is when the weather is at its best: it's typically sunny and around 35 degrees Celsius, though there is the odd evening storm. Summer is also the liveliest time in Dordogne and there is a high chance you'll stumble across a fete, fair or celebration, or even one of the seasonal evening markets, where you can enjoy cheerful al fresco meals with locals. No prizes for guessing the downside of visiting the Dordogne in summer. You will, of course, be joining the crowds, which means roads, restaurants and popular attractions will be busier. Late spring and early autumn are quieter alternatives, though the weather at these times may be marginally more changeable.
If swimming and sunbathing aren't a must for you, consider coming between October and April. During the colder months, the summer crowds will have well and truly dissipated revealing a side of Dordogne rarely seen by travellers. There is often mist, frost and even an occasional dusting of snow in the valleys. For ardent gourmands, there is yet another reason to forgo the warmth of summer: black truffle season, which runs from December to March. Bear in mind that many of the tourist attractions and restaurants will close for the cold season, though some chateaux do remain open.

Getting Around
Airports: Fly from the UK to Bergerac or Bordeaux, from where you can rent a car and continue your journey. Other airports: Brive Vallée de la Dordogne, Perigueux 

airport

, Aurillac Tronquiere 

airport

.
By Ferry: The best ferry ports to reach Dordogne region are in the north-east of France, at St Malo or Cherbourg. Brittany Ferries sails from Portsmouth to St Malo and also offers services from Portsmouth to Cherbourg alongside Condor Ferries. Other options include Caen, where Brittany Ferries sails from Portsmouth, and Le Havre, which is served by LD Lines.
Public transport: Getting around the Dordogne without a car can prove restricting. Sarlat is the main public transport hub, with trains connecting it to other regional destinations including Bergerac and Le Buisson-de-Cadouin. Train services in the region are slow, irregular and infrequent. Buses, alas, are even worse.
By Bike: The Dordogne has lots of scenic bike routes, though the region is hilly in parts, so cyclists should be prepared for taxing uphill slogs. On the flip side, there is an almost limitless selection of gorgeous villages in which to stop for rest and refreshments.
Hiring a car: The Dordogne's exquisite rural landscapes and generally quiet roads make driving enjoyable. Car rental companies such as Europcar and Avis offer pick-ups direct from the region's major airports.
By Taxi:  If you don't hire a car, then there are plenty of taxi companies operating in the Dordogne area, such as Taxi Faugére and Taxi Cy. You can find a larger list of providers here.